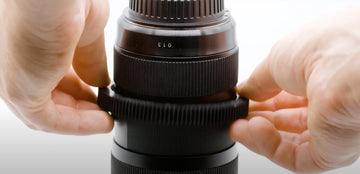 HOW TO ATTACH A BETTER FOCUS FOLLOW FOCUS GEAR
The better-focus Follow Focus Gears do not need any additional sanding, heating screwing or glue in order to be propperly installed.
Just place your lens facing downside on a table and than pull on the Follow Focus Gear onto the focus ring of you lens. Than slightly press the ring down from all sides. Thats it!