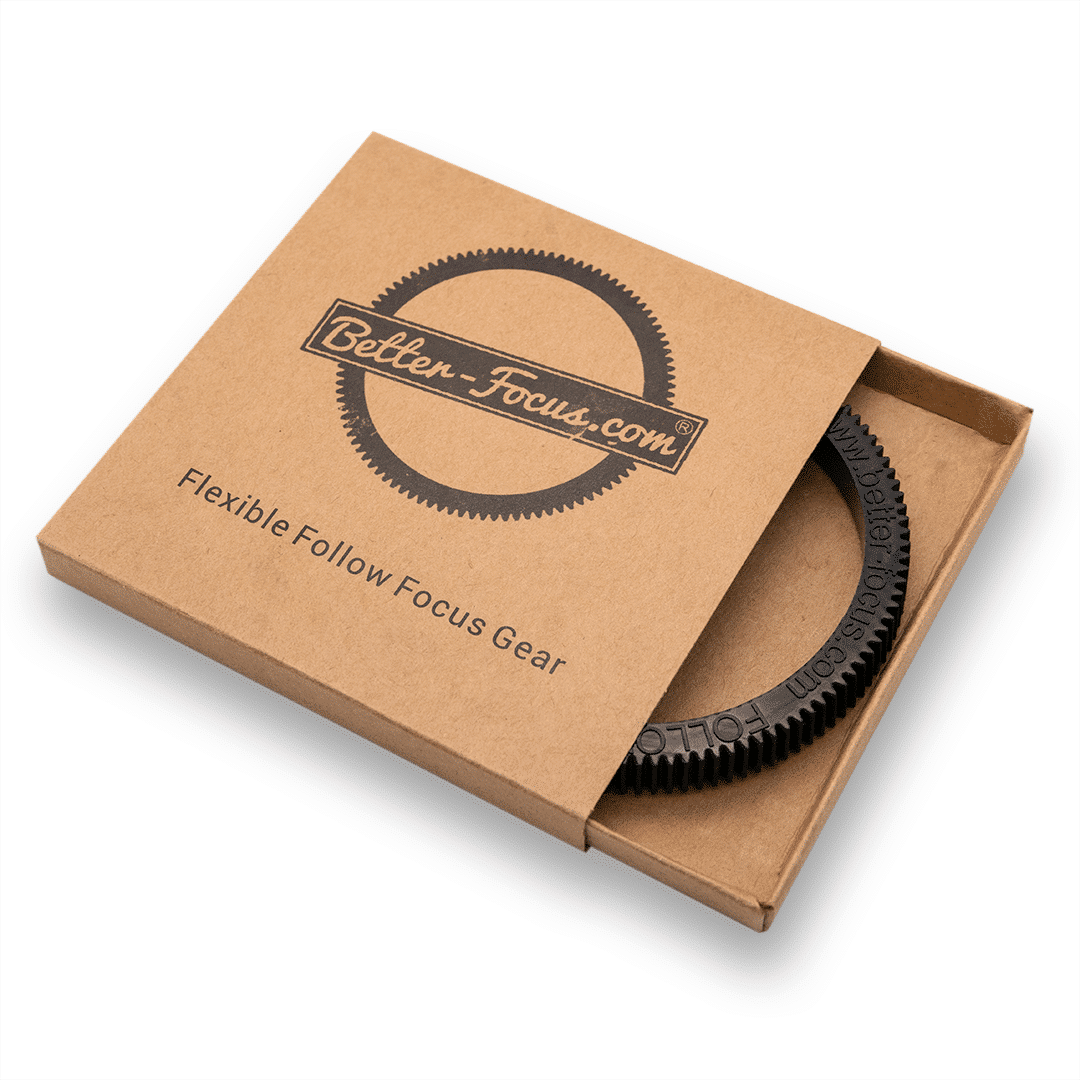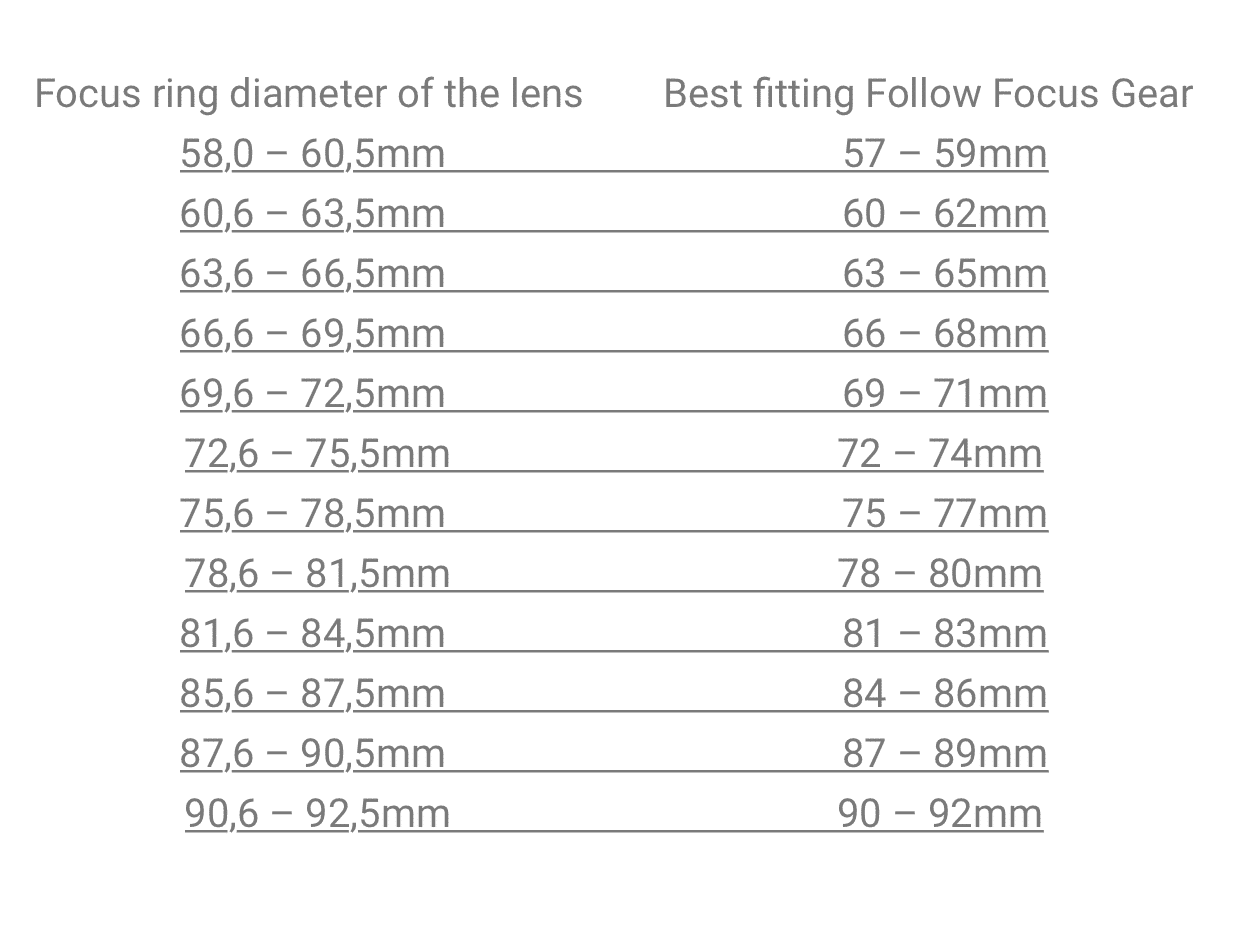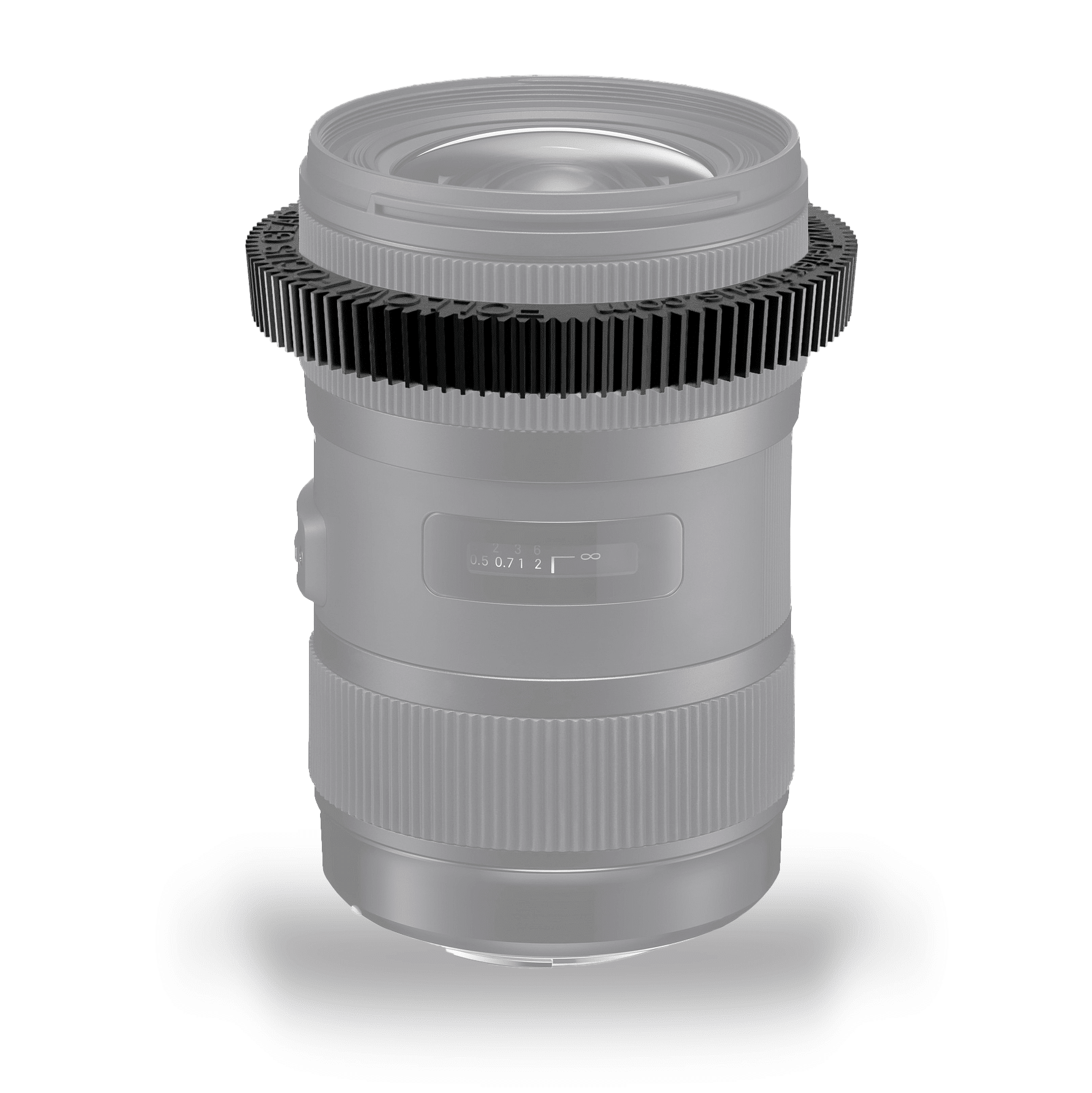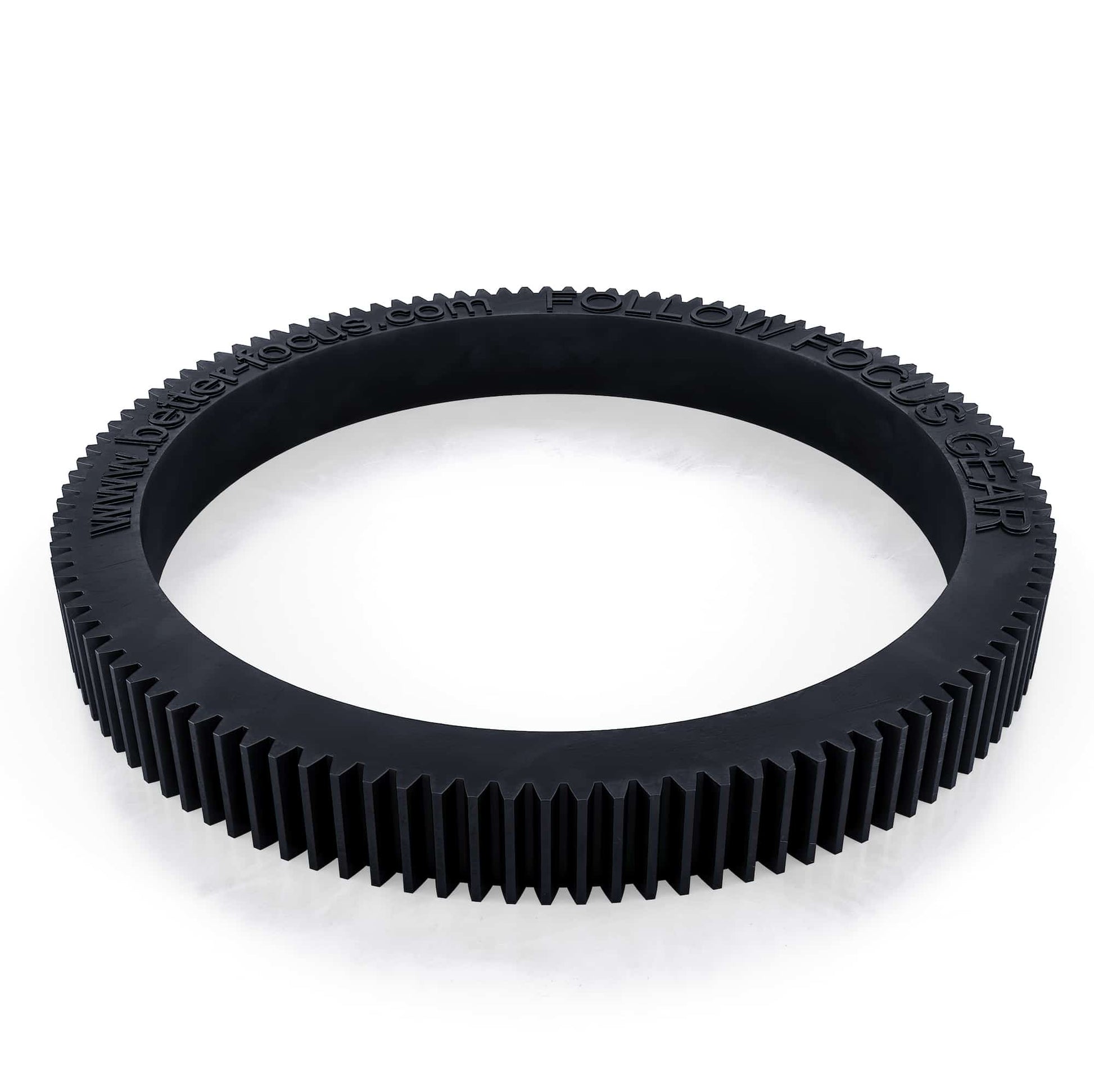 Follow Focus Gear for any lens
Translation missing: en.products.product.price.regular_price
$23.00
Translation missing: en.products.product.price.sale_price
$23.00
Translation missing: en.products.product.price.regular_price
$24.00
In Stock, ships within one working day.
Perfect fitting, flexible Follow Focus Gear for any lens.
To find out your size, watch the tutorial bellow.
BULK DISCOUNT: Save 10% when ordering 3 or more Focus Gears and save 20% when ordering 5 or more Folow Focus Gears. Discount applies automaticly.
Estimated Delivery:Dec 03 - Dec 07
GUARANTEE SAFE & SECURE CHECKOUT
98% Positive reviews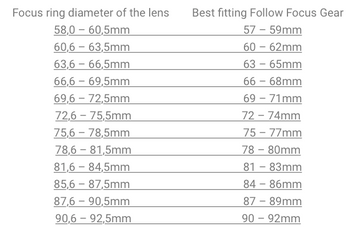 HOW TO FIND OUT THE FOCUS GEAR SIZE
Measure the Diameter of your lens like in the video bellow.
To find out the required inner perimeter of the gear, lay the measuring tape around the focusring of your lens and pull it tightly together. 
You can print out this measuring tape, if you don't have one:
Measurement for Follow Focus Gear
Make sure to print it at 100% size!!
Perfect fitting Follow Focus Gear for any lens
✓ Flexible Follow Focus Gear for any lens
✓ Works with any Mod 0.8 Follow Focus or wireless Focus System
✓ Easy to attach (No gluing or heating needed)
✓ Money-back guarantee 
✓  99,99% positive reviews
COMPATIBLE WITH ANY FOLLOW FOCUS SYSTEM
The Follow Focus Ring is compatible with any standard Mod 0.8 Follow Focus 
System or Wireless Follow Focus System, like the Nucleus Nano M or Dji Focus.
SIZE OF THE FLEXIBLE BETTER FOCUS FOLLOW FOCUS GEAR
The flexible Follow Focus Gear is 7mm thick and 10mm high. If you need an other size we recommend to order to order a Custom Follow Focus Gear
WHY BUY A PERFECT FITTING FOLLOW FOCUS GEAR
Cheap Follow Focus rubbers do have an overlap, which makes it hard to install it well. If it's not attached right, you can't reach the ends of the focus. That's why it's much easier to work with a Follow Focus Gear which fits perfectly your lens.
Easy to attach
The Follow Focus Gear can be installed in less then a minute.
No heating or sanding is needed!