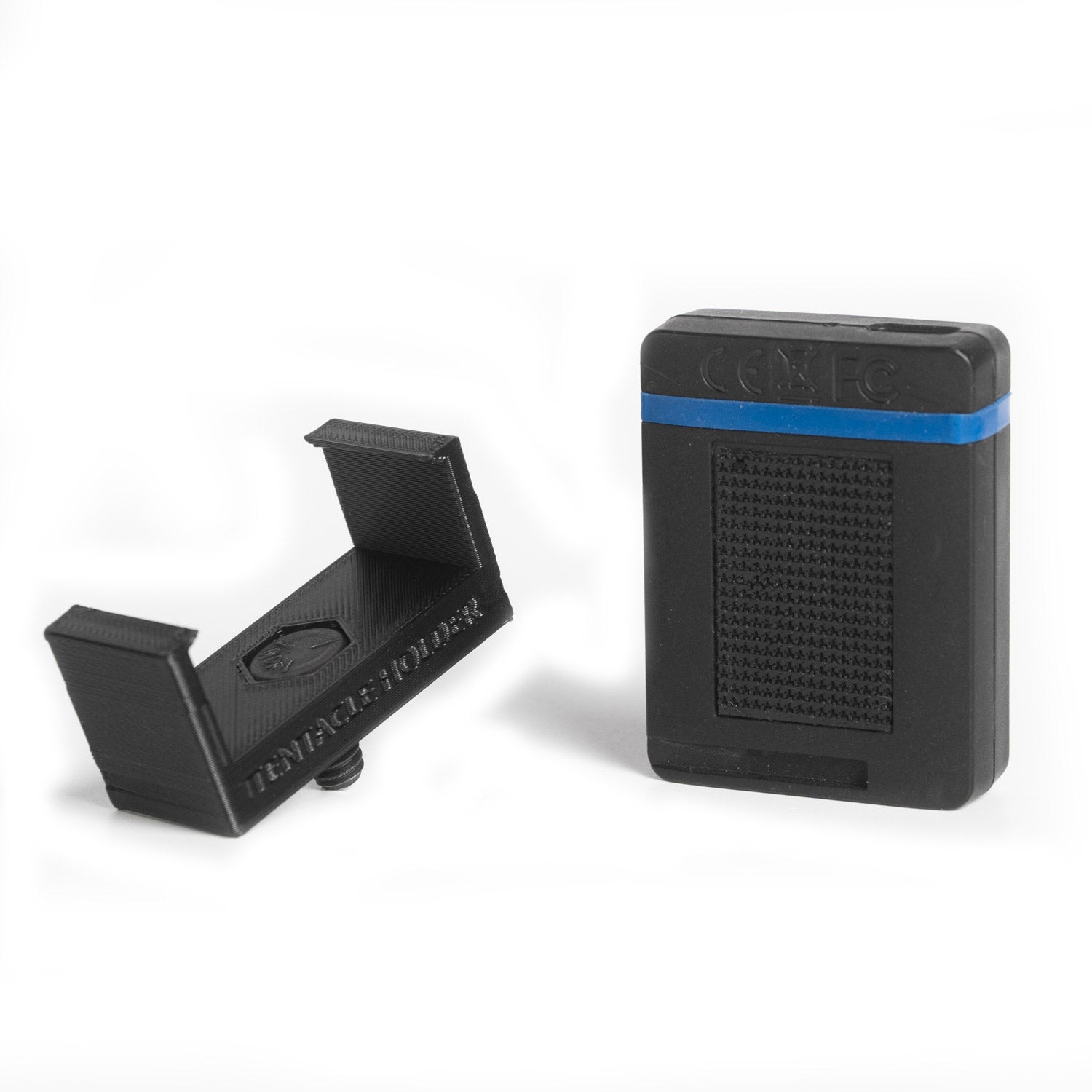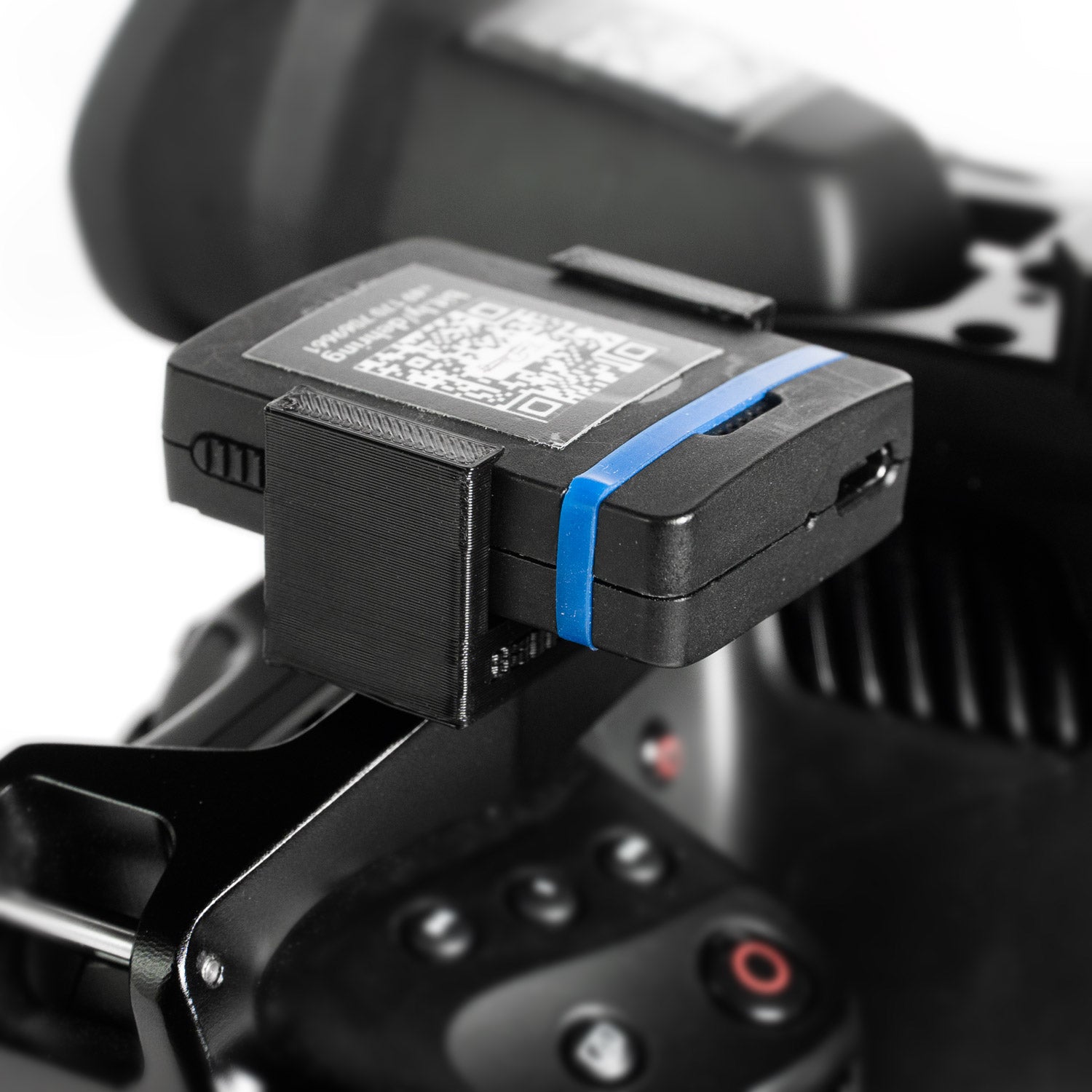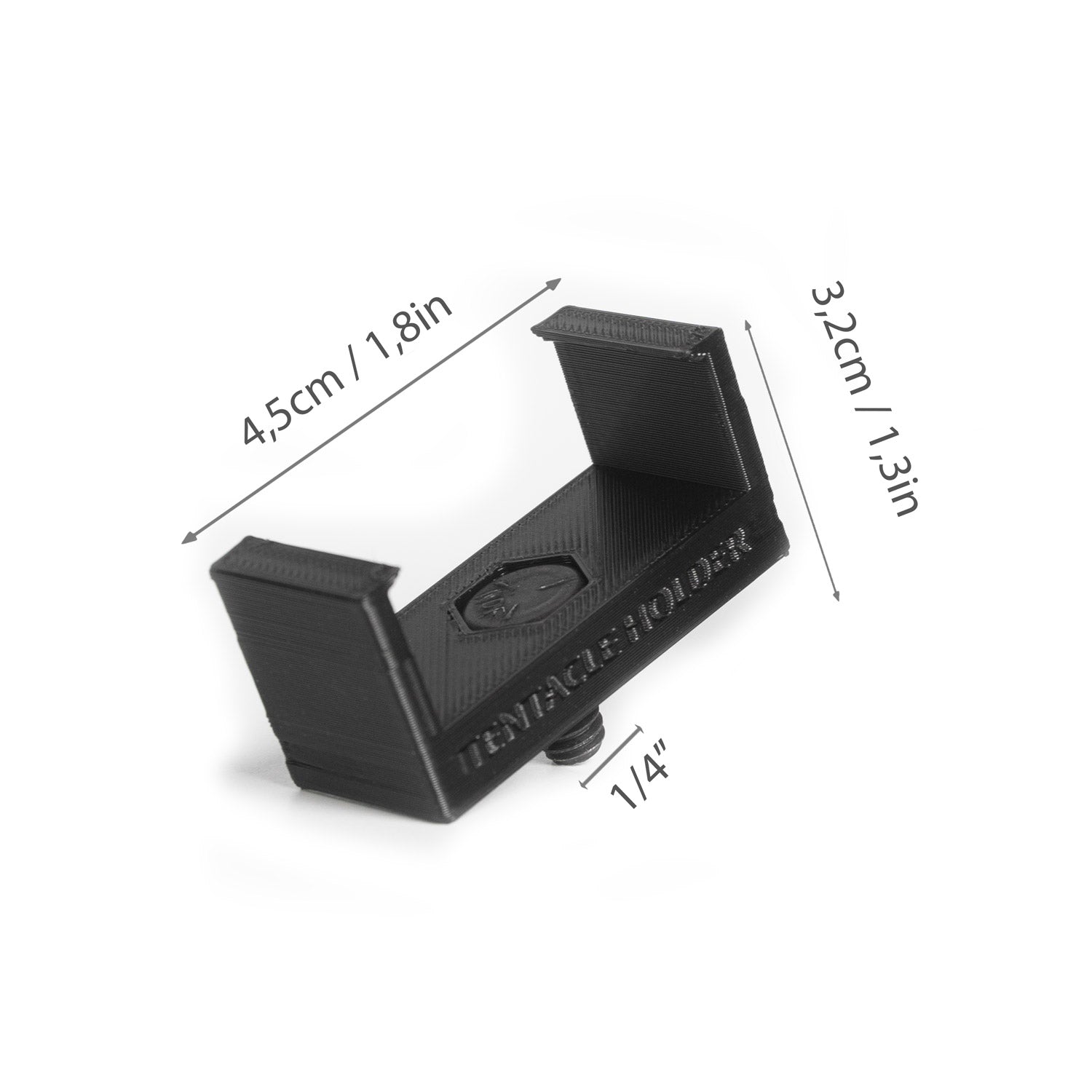 Tentacle Sync E bracket holder
Translation missing: en.products.product.price.regular_price
$9.00
Translation missing: en.products.product.price.sale_price
$9.00
Translation missing: en.products.product.price.regular_price
In Stock, ships within one working day.
Estimated Delivery:Sep 27 - Oct 01
GUARANTEE SAFE & SECURE CHECKOUT
98% Positive reviews

Tentacle Sync E Bracket
This Tentacle Sync E bracket is a must have asset to enable you sync your audio
and video material easily without a bulky set up. Whether you are a musician
jamming a live gig on the street, an expert sound engineer, a YouTuber,
podcaster or documentary filmmaker, this tentacle sync bracket helps you
record professionally and with ease. It's a no sweat process! Crafted in Germany via top-notch 3D printing with cutting edge precision and form, this Tentacle Sync bracket is one accessory sure to last a long time. Weather- and wear-resistant, it's a surefire member of your gear kit for life.

✓ Integrated 1/4-inch Metal Screw
✓ Made in Germany
✓ Tentacle Esync not included
✓ Easy to attach


Sturdy and Simple Design:
Handcrafted meticulously to provide a convenient slide-in mechanism of
mounting, this Tentacle Sync E bracket locks your device in place in just one
gesture. Simply screw the bracket tightly onto any camera or camera cage via
the integrated screw metal to attain secure fastening for all your shooting and
recording needs.

Effective Functionality:
Convenient and simple to use, this Tentacle Sync bracket is perfect for use during shootings for various projects, parties and activities requiring multiple camera setups. Ace all your post production syncing jobs with this handy tentacle sync e bracket. By doing what it does best, this handy helper gives you one less thing to worry about – your tentacle sync E falling off mid-production.
And that's just Muy Malo.

Portable & Convenient Size:
Thanks to its super ightweight and portable form factor, this Tentacle Sync E
bracket occupies very little space in any gear kit. That's more real estate in your
gear bag for other equipment. Whether you're on a travel adventure or catching flights to distance shooting locations, you can easily toss it in for extra
convenience in your creative or professional workflow. Carry this tentacle sync bracket along on all your adventures as you capture experiences or as you
deliver perfection to your clients.